It's Beginning To Look A Lot Like Christmas!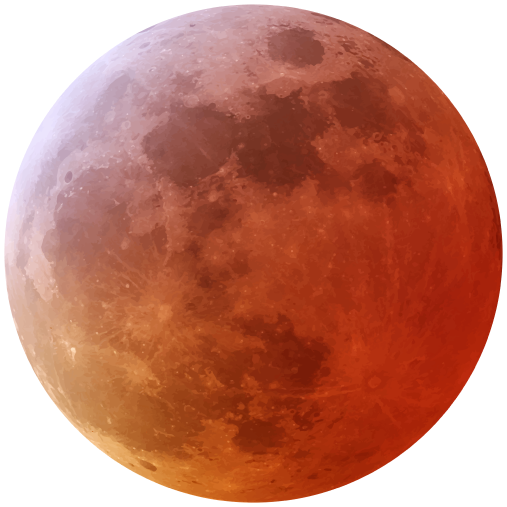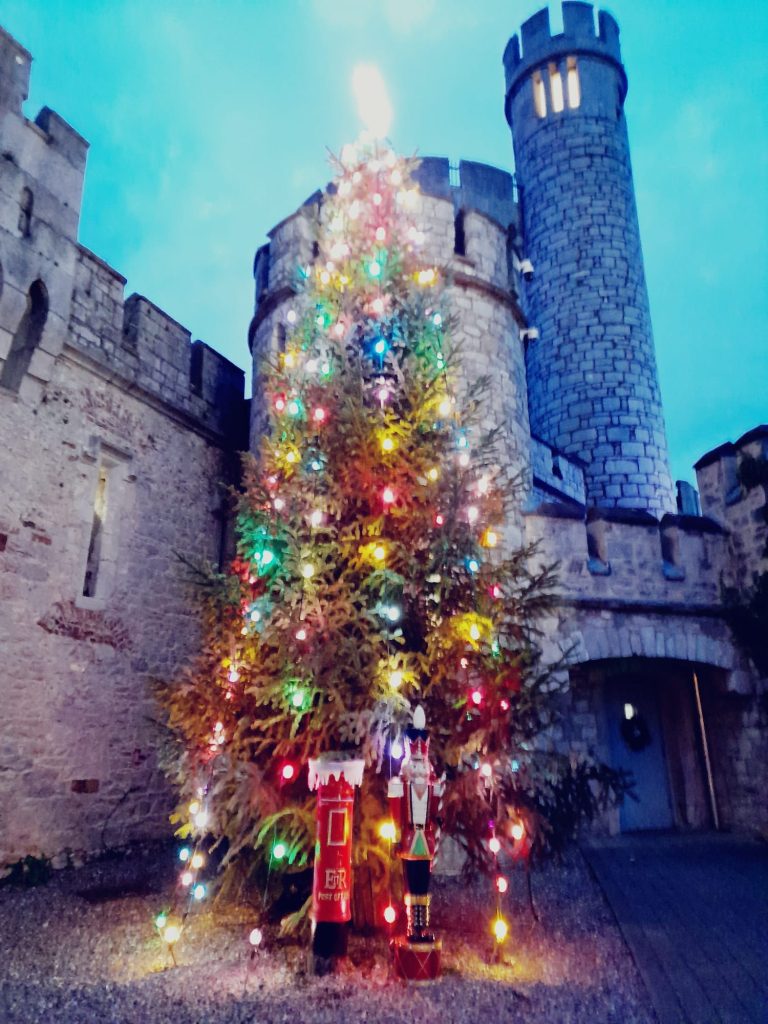 Blackrock Castle is a magical place at the best of times, but it's fair to say that at Christmas it is even more special. The enormous tree, the Christmas diorama, and the lights against this spectacular backdrop make for an unforgettable holiday visit.
A visit to the Observatory is always a great family outing but at this time of year we recommend that you stick around afterwards to explore the courtyard, take in the magical atmosphere, and maybe even snap a festive family photo in front of the tree.
For any younger visitors who have a letter they wish to mail to Santa, we even have a beautiful Christmassy letterbox where they can send their wish-list to old Saint Nic.
Speaking of last minute stocking stuffers, our gift shop is open daily until close of business on December 23rd.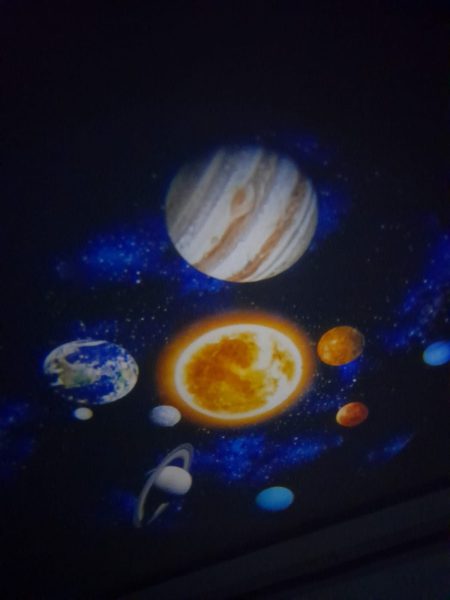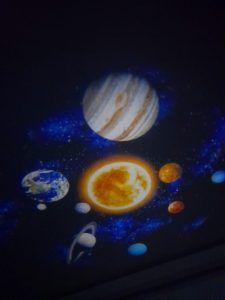 Our Gift Shop Elves have been busily beavering away to ensure we're stocked with all kinds of fun and educational space gifts ahead of the holiday season. All our gifts have been thoroughly researched and tested by the gift shop staff (As well as some of the big kids working in the observatory itself!). We believe that gifts and toys can be more than fun, they can inspire an interest in space and science, and this is the criteria we use when selecting gifts to stock for our customers.
This year the staff pick for the best Christmas Science Gift is the Night Sky Projector from Brainstorm Toys. This fun little projector casts beautiful Space Images onto your ceiling and can show you constellations, the planets of our solar system and a beautiful image of the Moon. Currently out of stock, we expect to have this popular gift back for sale very shortly.
Educational AND Fun!
Top Toys for Christmas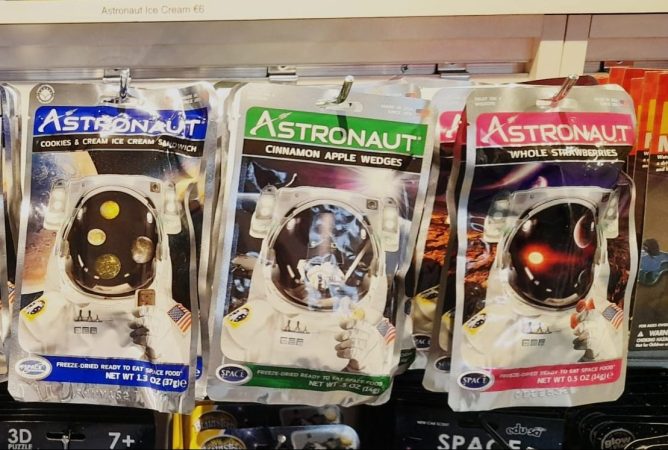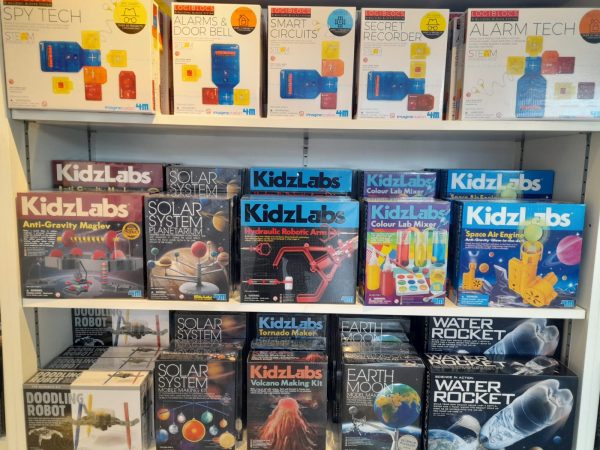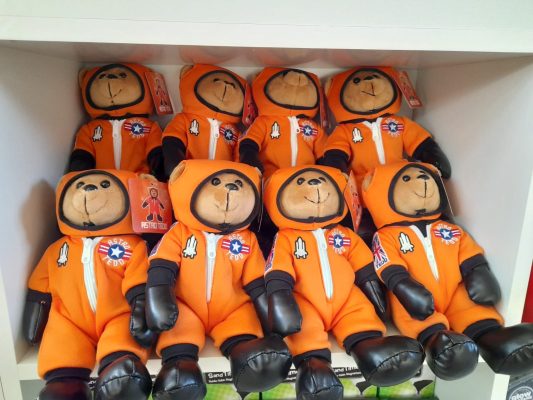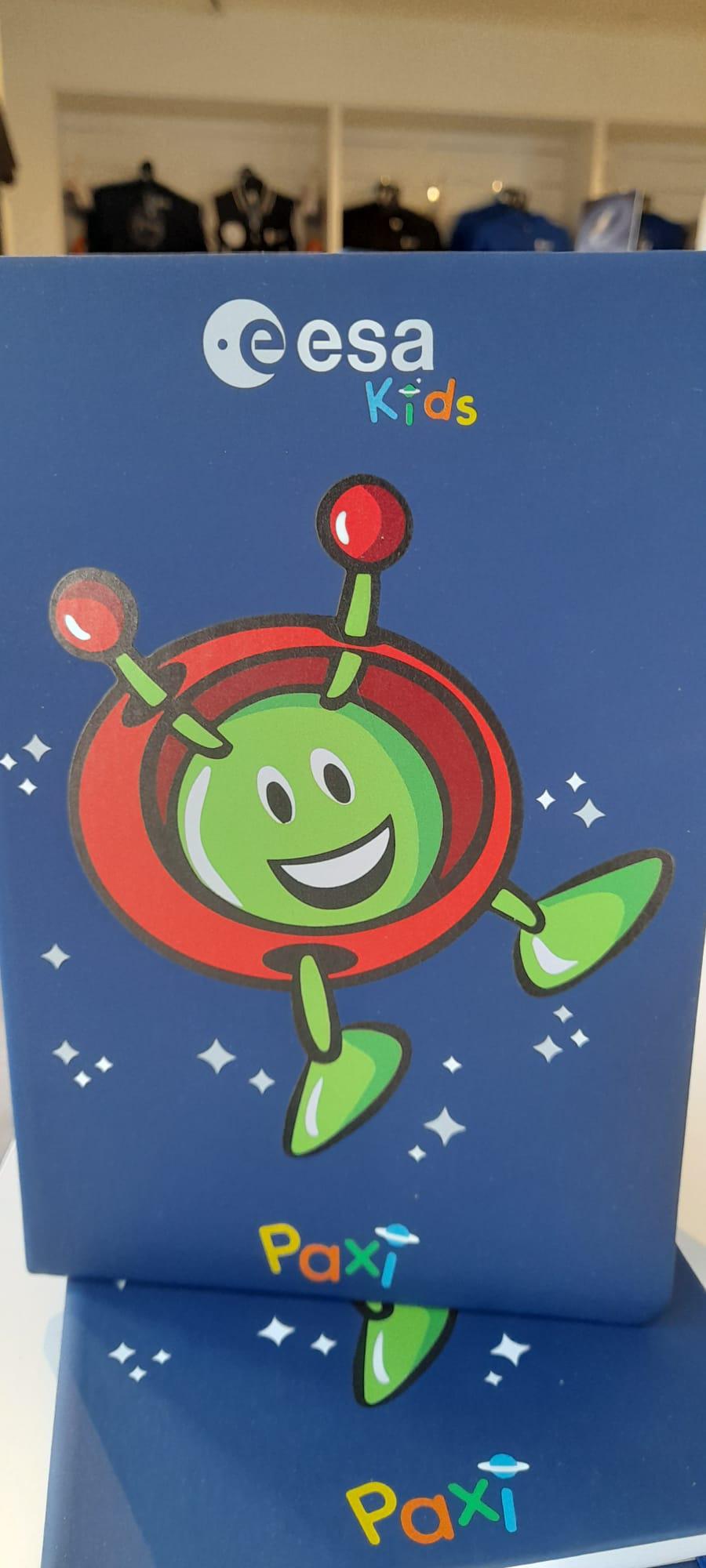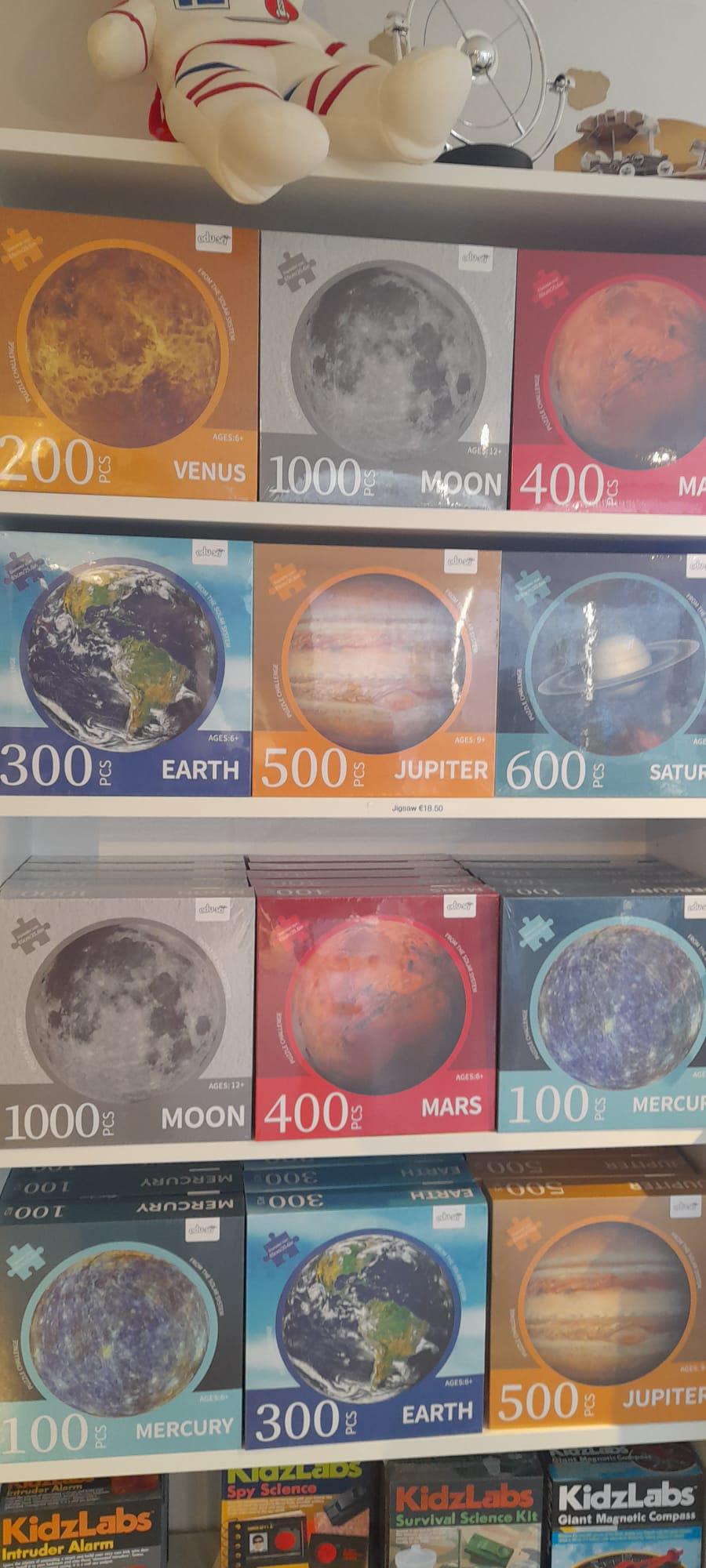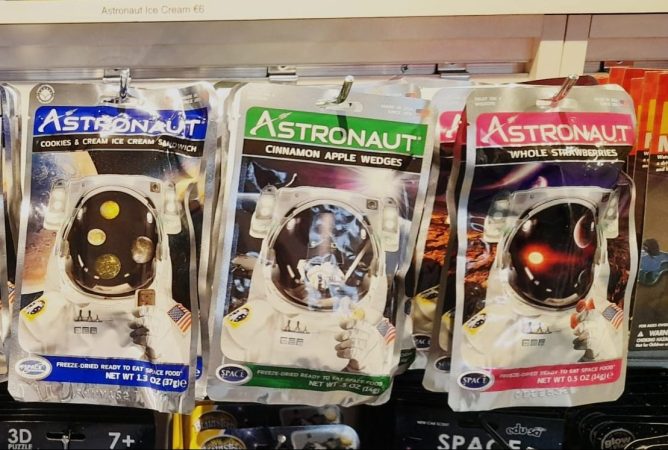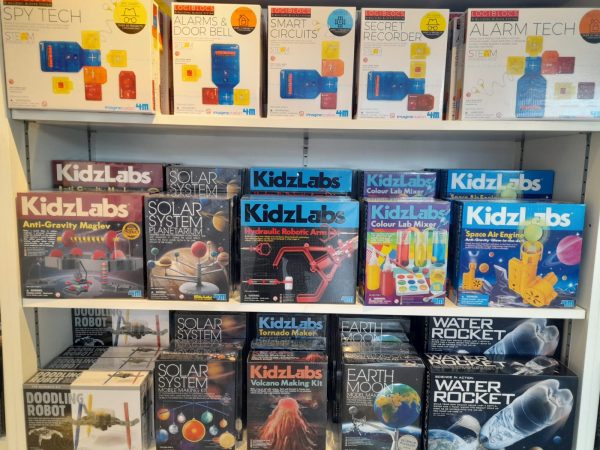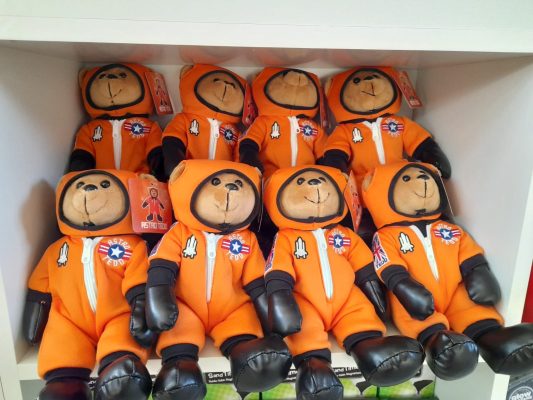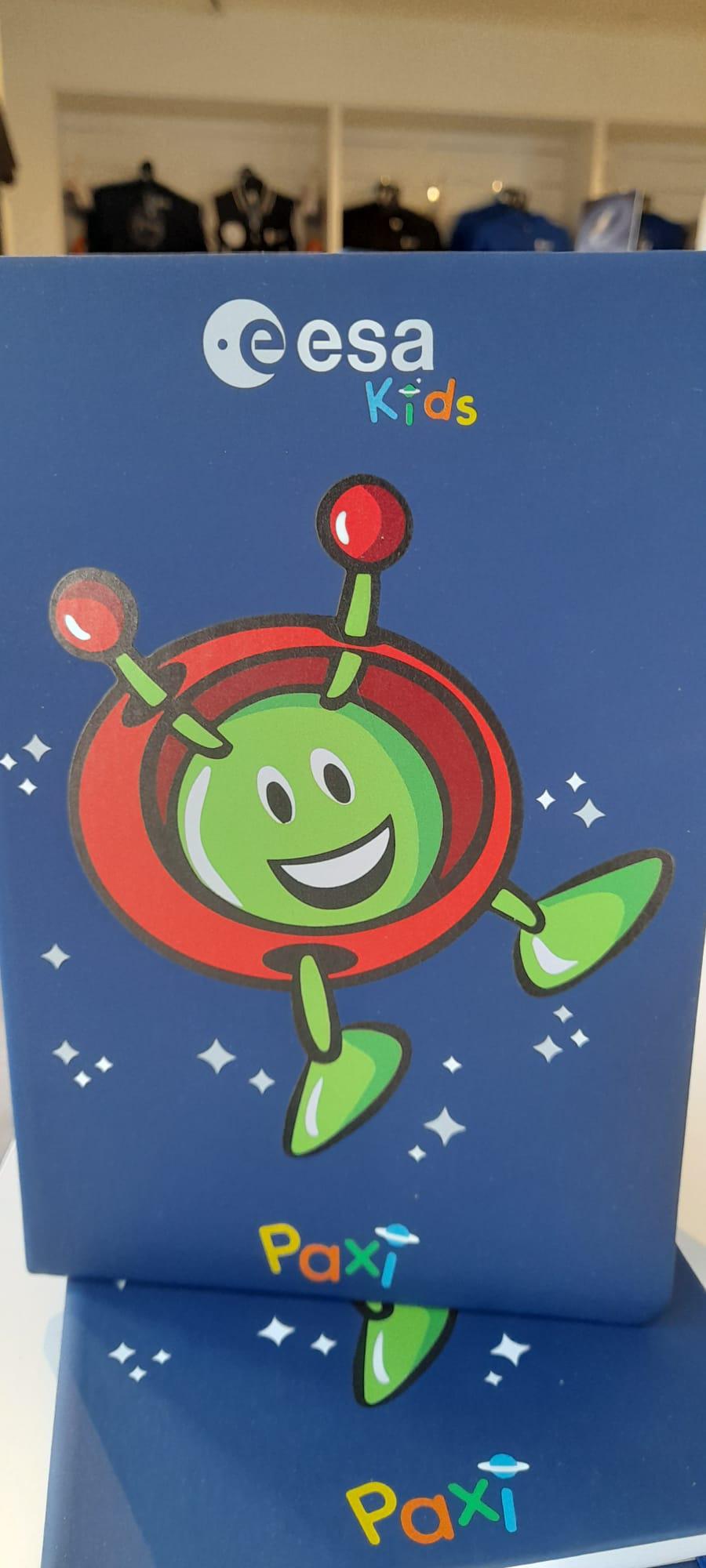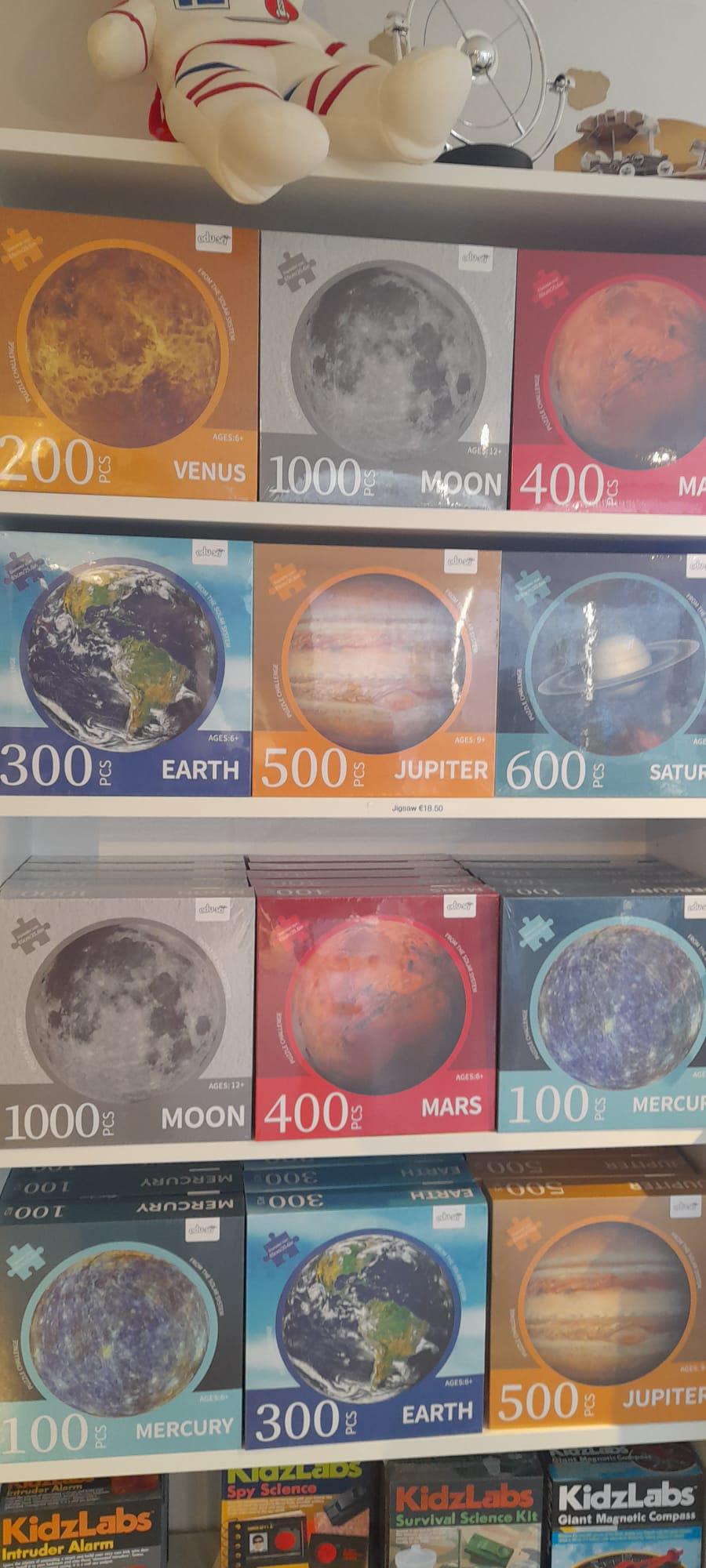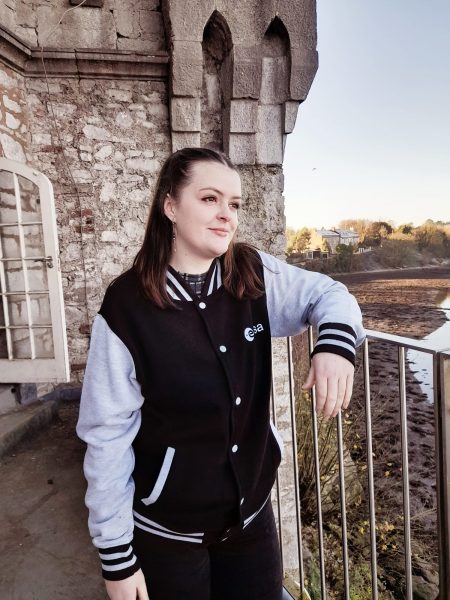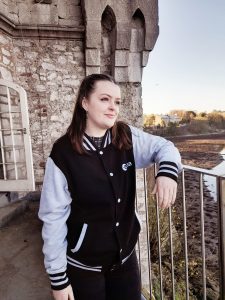 Of course it's not just the kids in your life who can be inspired by space. Us older kids can be just as excited to see wrapping paper in the shape of a telescope on Christmas morning! If you want to treat that special science enthusiast in your life we have a whole range of clothing, jewelry and other awesome gifts that are sure to delight.
This year we decided to up our fashion game with a range of exciting clothing options from the European Space Agency. We've got beanies, hoodies, t-shirts and more, but by far our favourite item this year is the Moon Varsity Bomber Jacket. With the Artemis mission generating excitement about a return to the Moon, this jacket's vintage style feels like an iconic throwback to the era when we were about to undertake a voyage to the Moon for the very first time. It's stylish, cool, and comfortable. We absolutely love them. At €65 for an adult jacket and €50 for a kids size, these make for affordable but thoughtful gifts.
Check out the gallery below to see some more options including some stunning jewelry inspired by the James Webb Space Telescope's "beehive" mirrors.
Science Chic
Wear Your Love of Science on Your Sleeve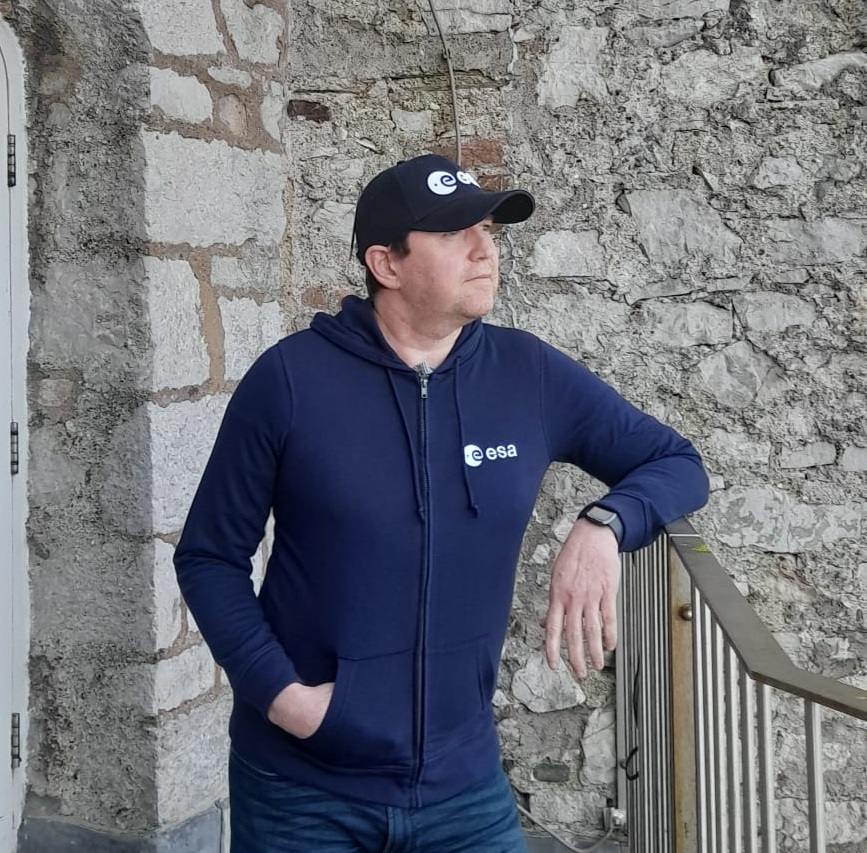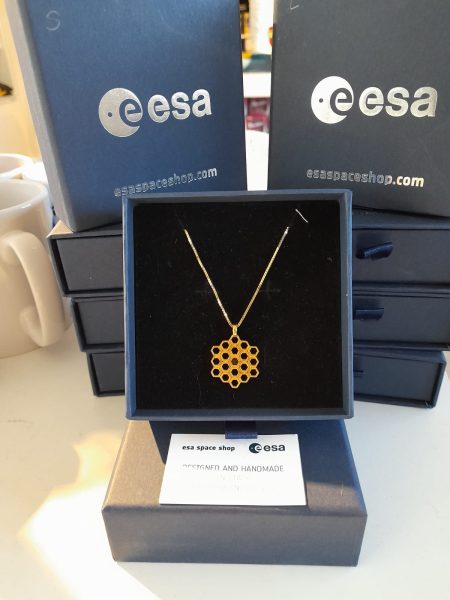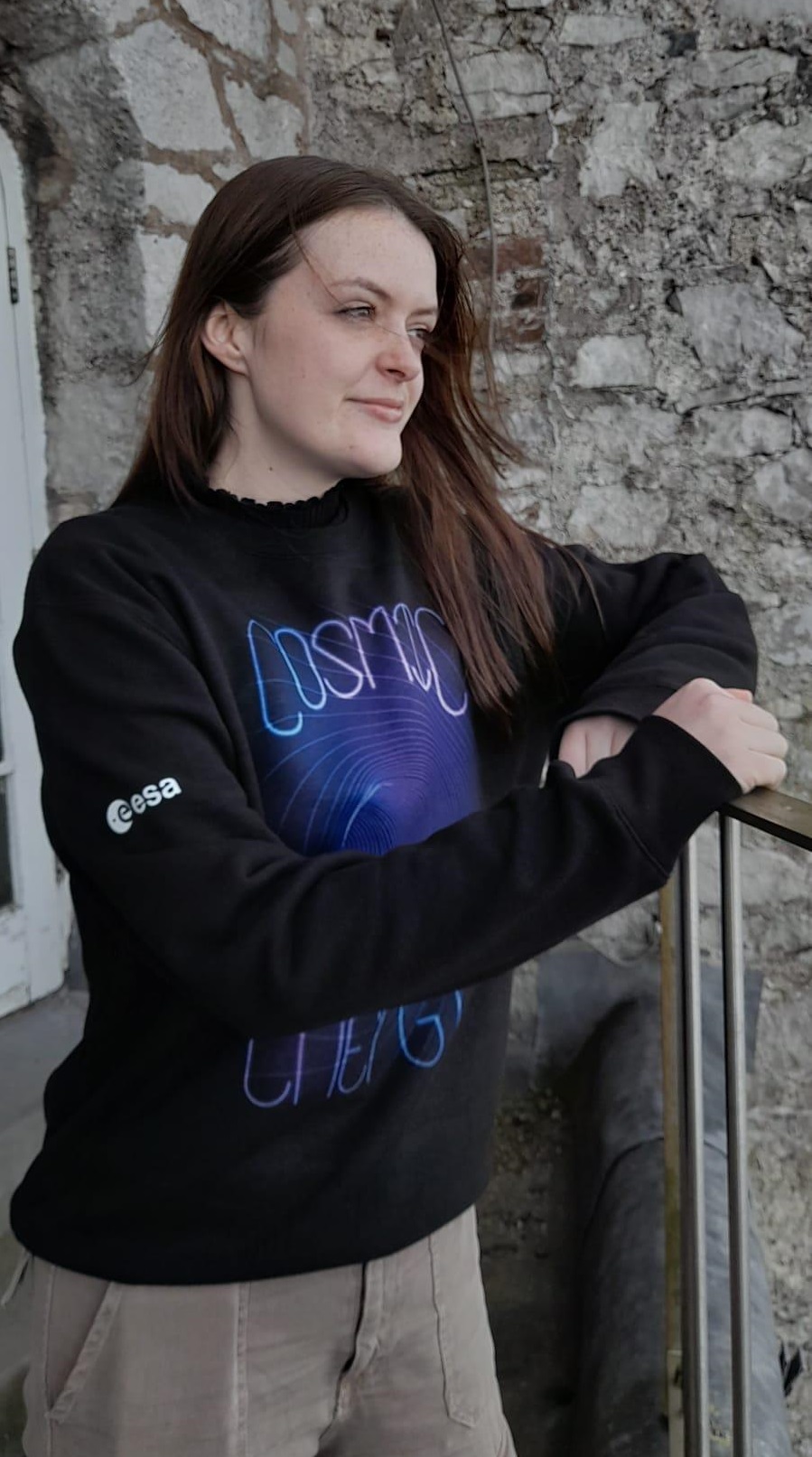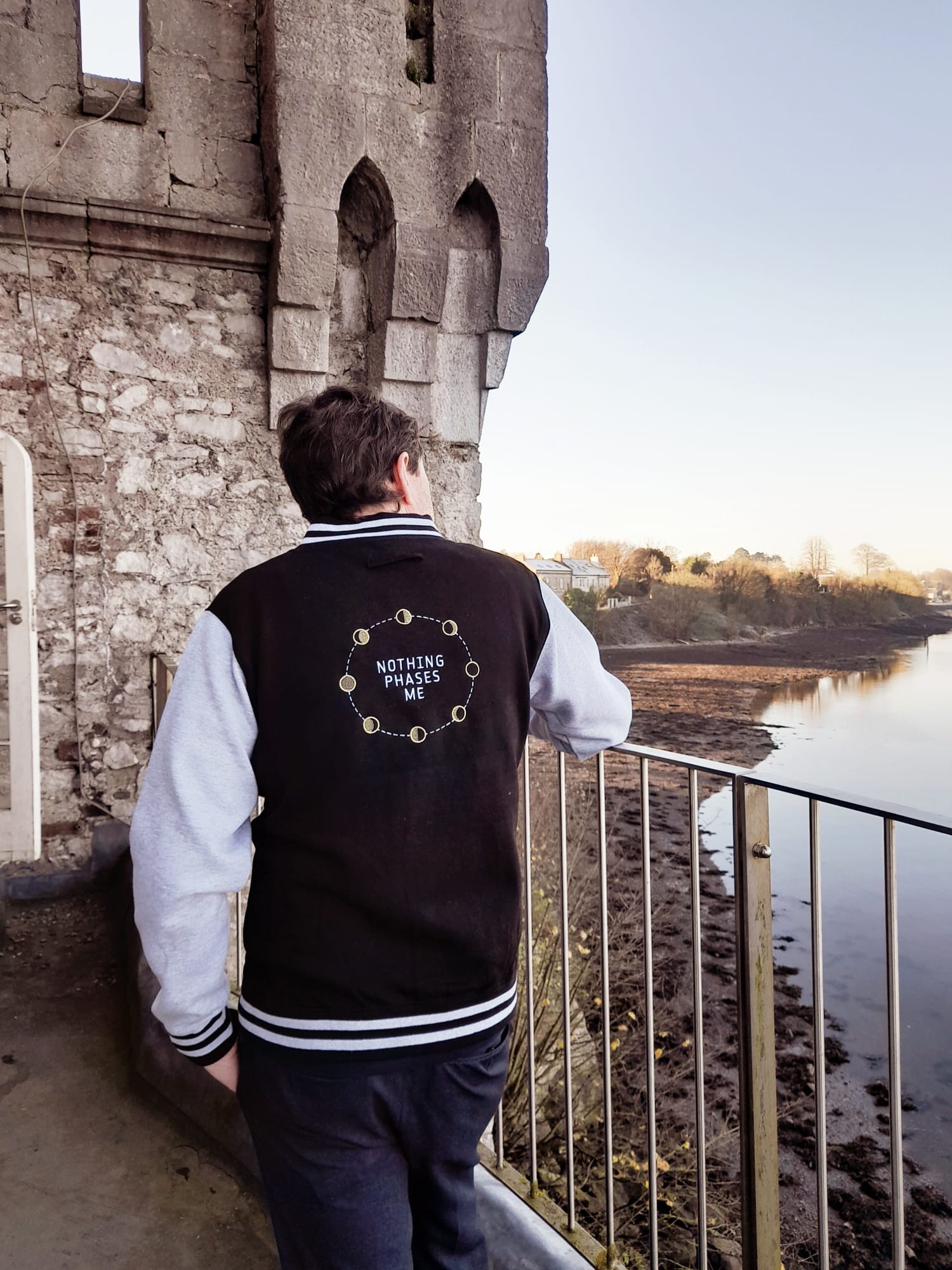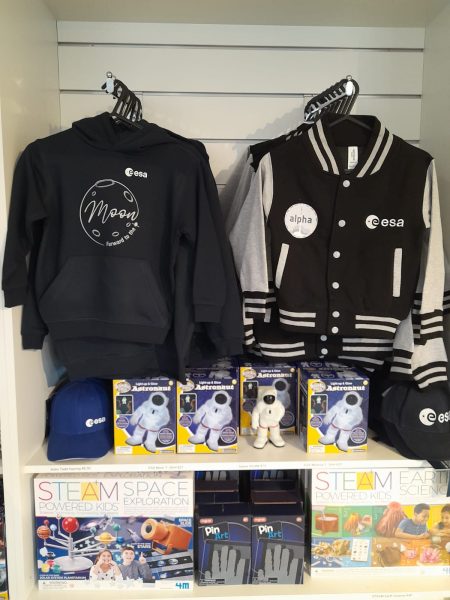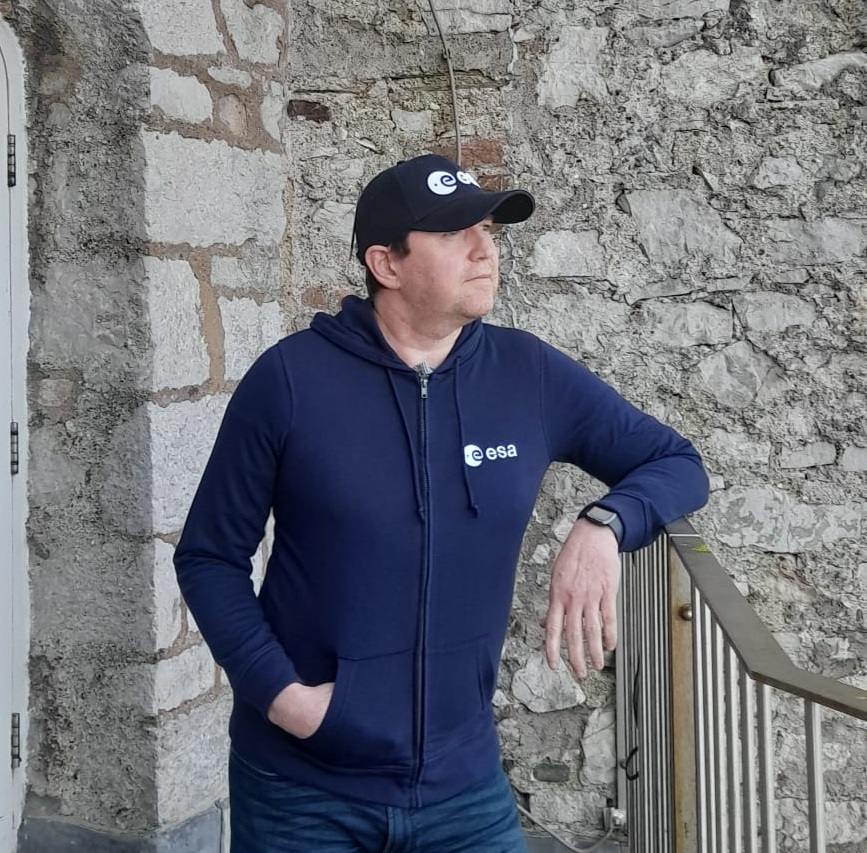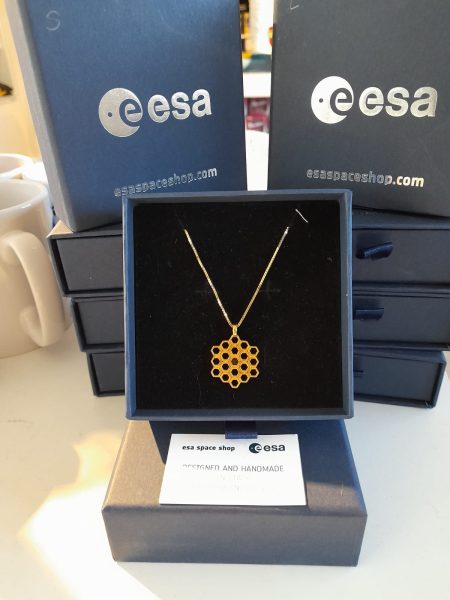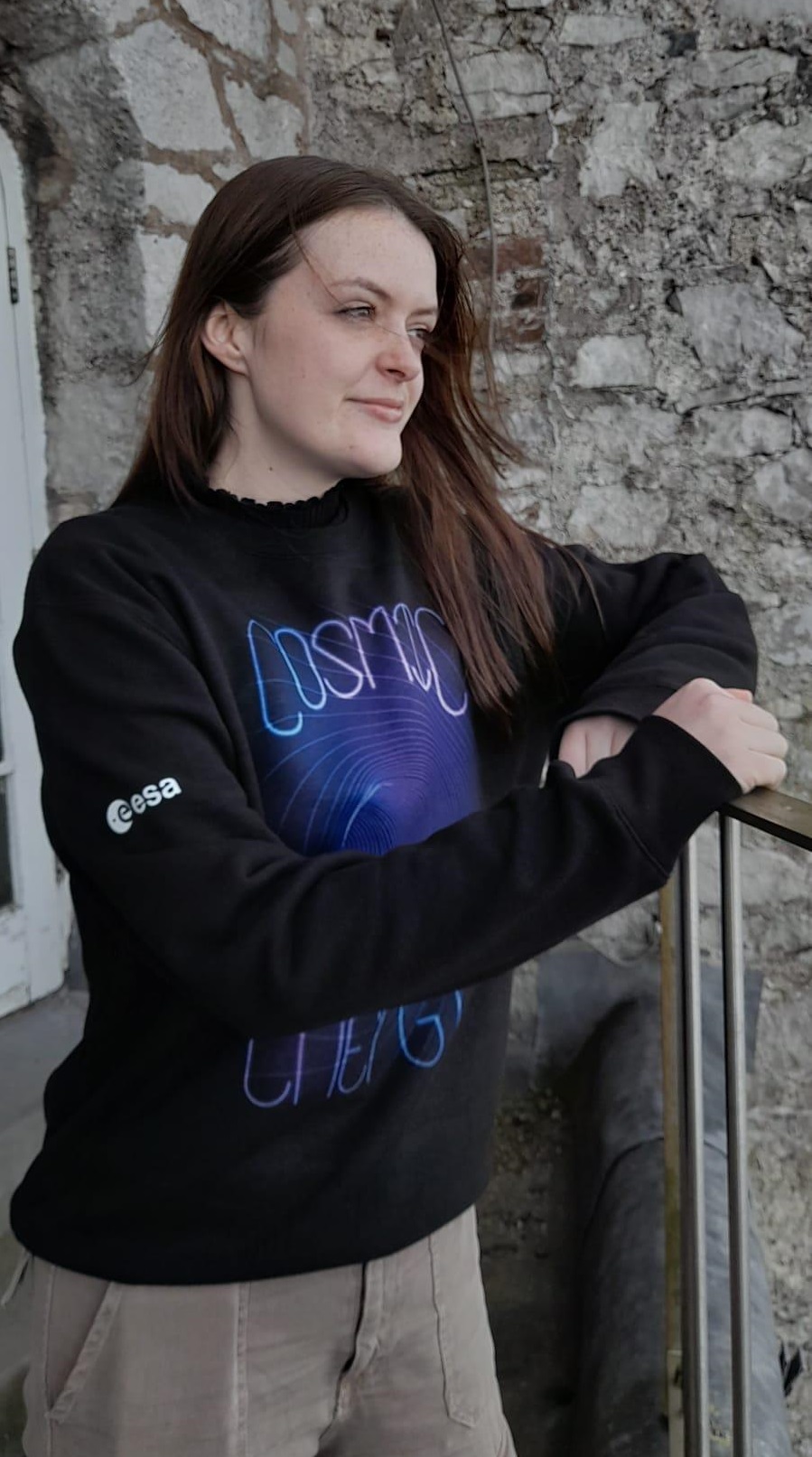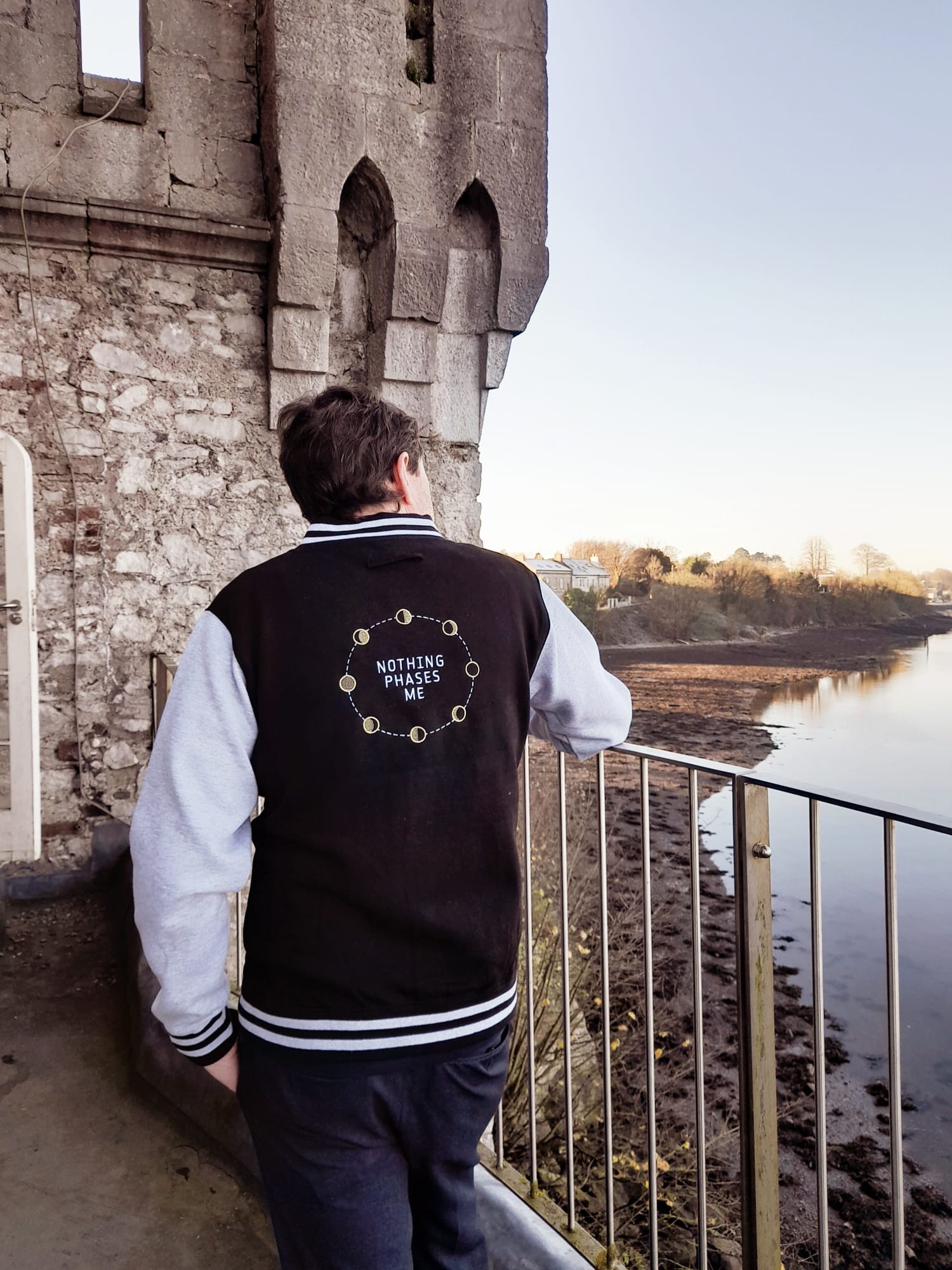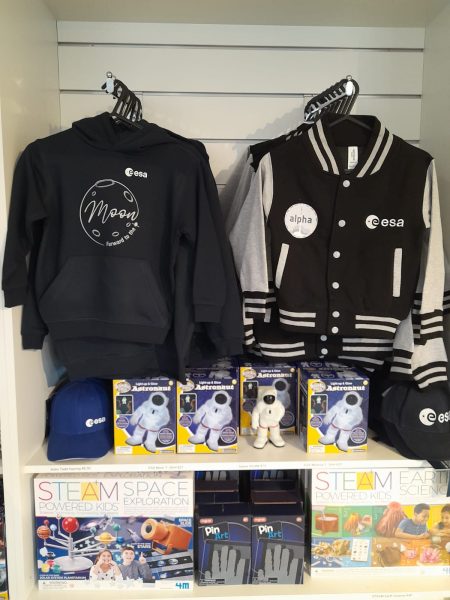 Barbie Signature Samantha Cristoforetti Doll
New!

Barbie Signature Samantha Cristoforetti Doll
New!
Reserve Yours Today
This Barbie Doll honours the first Italian Woman in space. Samantha Cristoforetti was the Commander of the International Space Station expedition 68 in 2022.
A fantastic role model for any child aged 6+, the doll is available in our gift shop for just €50
Numbers are limited so we advise that you call ahead to secure one if you are interested.