Why Blackrock Castle?
You deserve a wedding venue that is as special, unique, and memorable, as you are. Break free of the limitations of a standard wedding while retaining the comforting embrace of tradition. While our venue is undoubtedly majestic, our talented wedding coordinator will help you plan a bespoke wedding that feels as intimate as home.
Photos by Courtney Kingdom
Your Dream Wedding Venue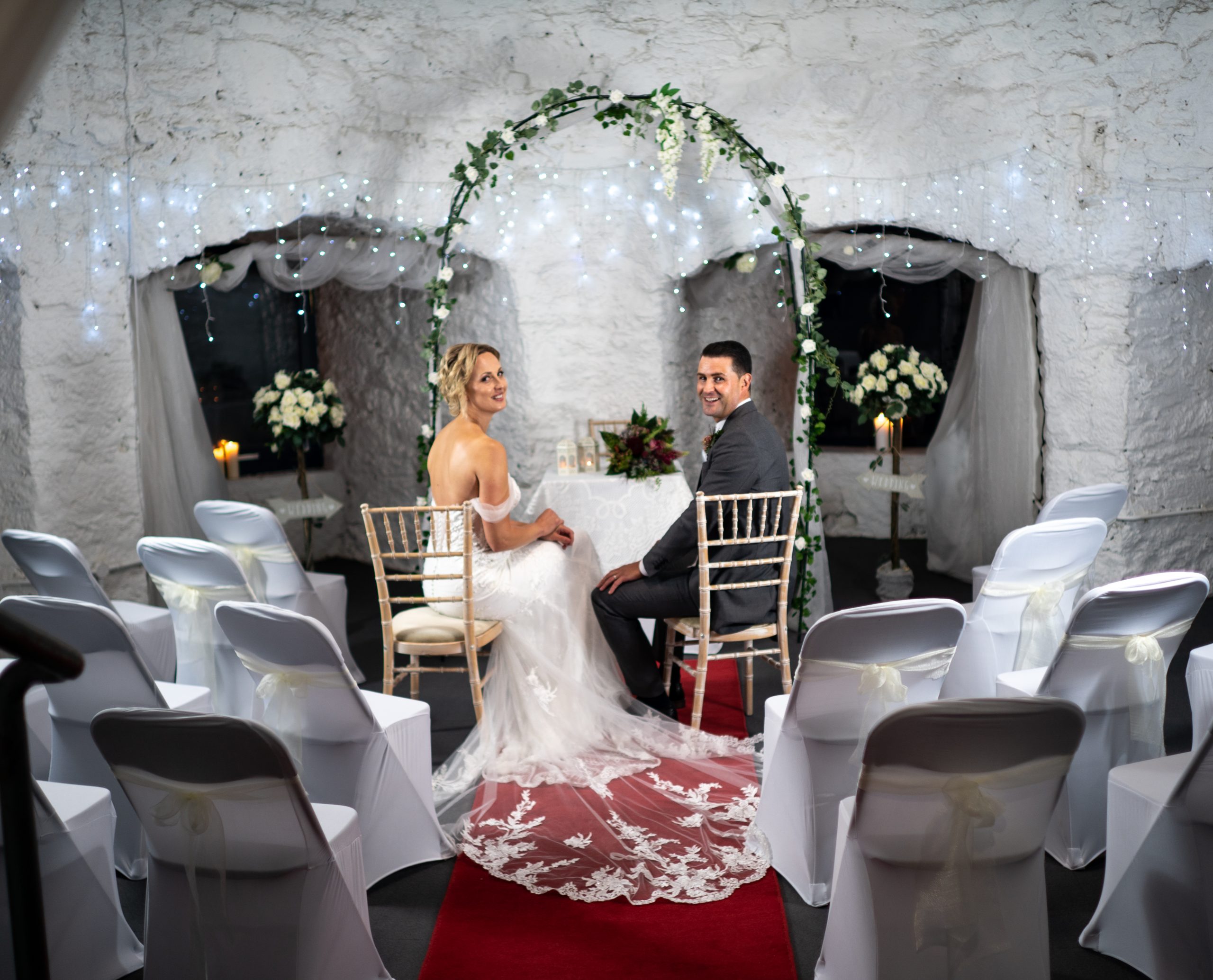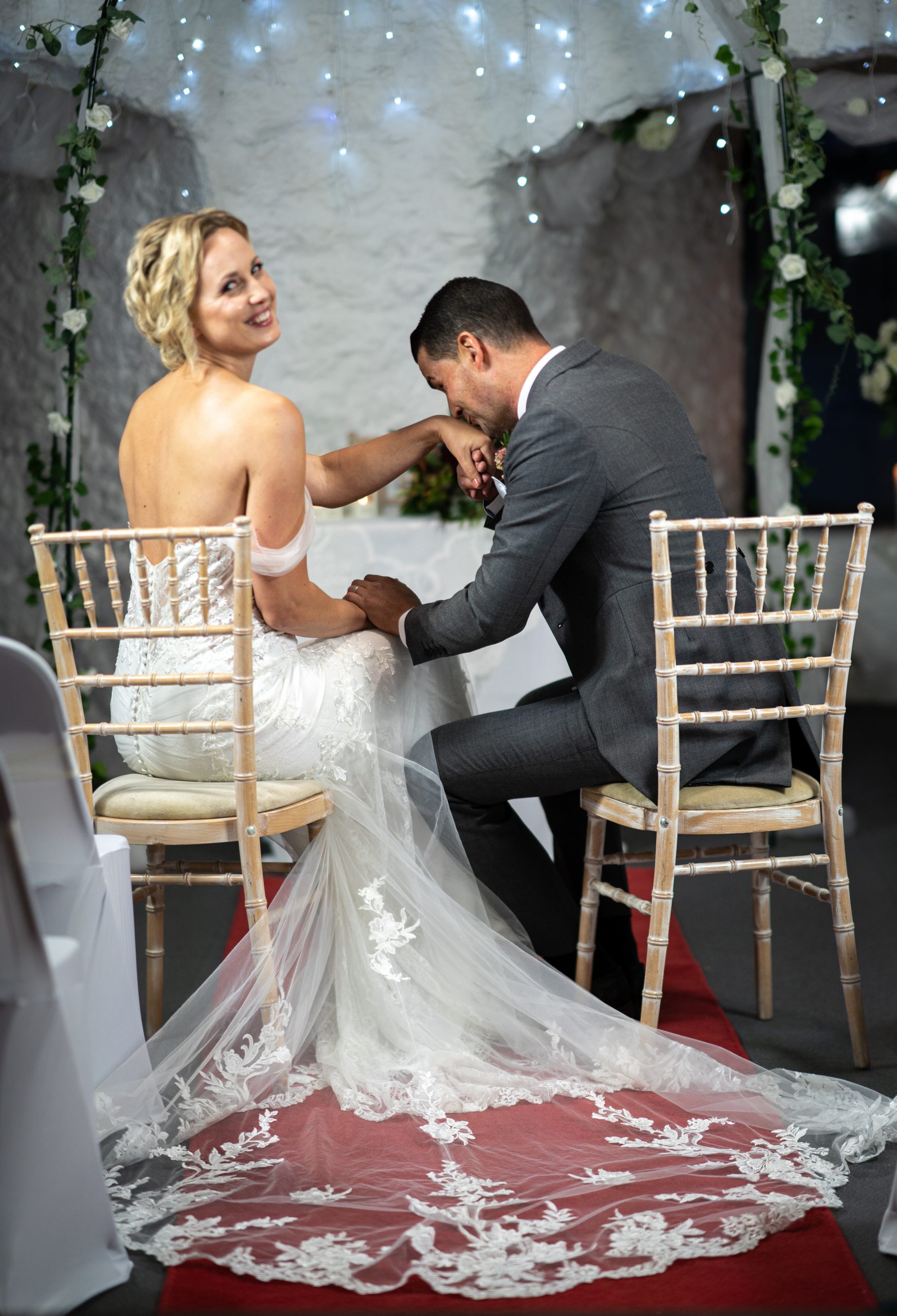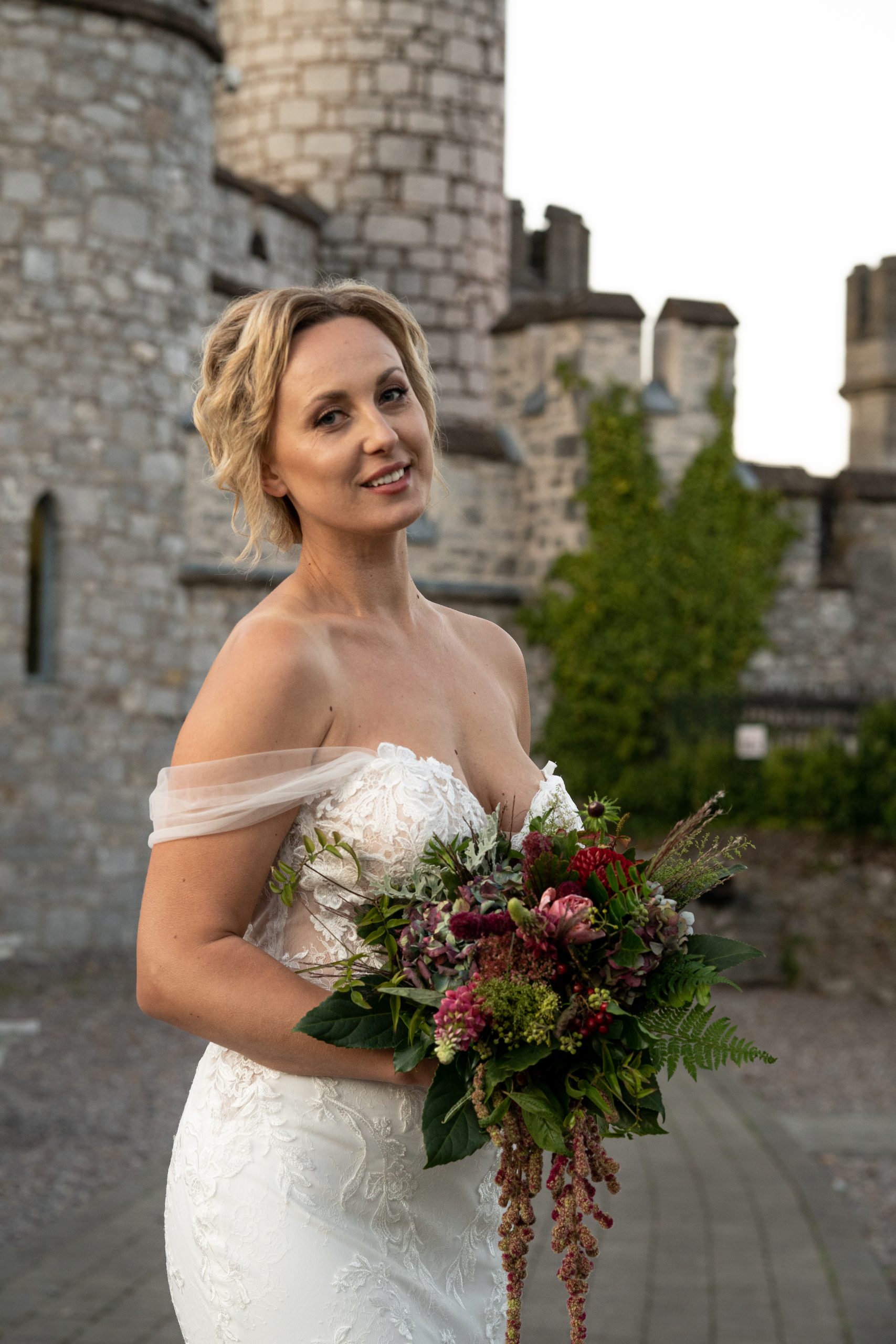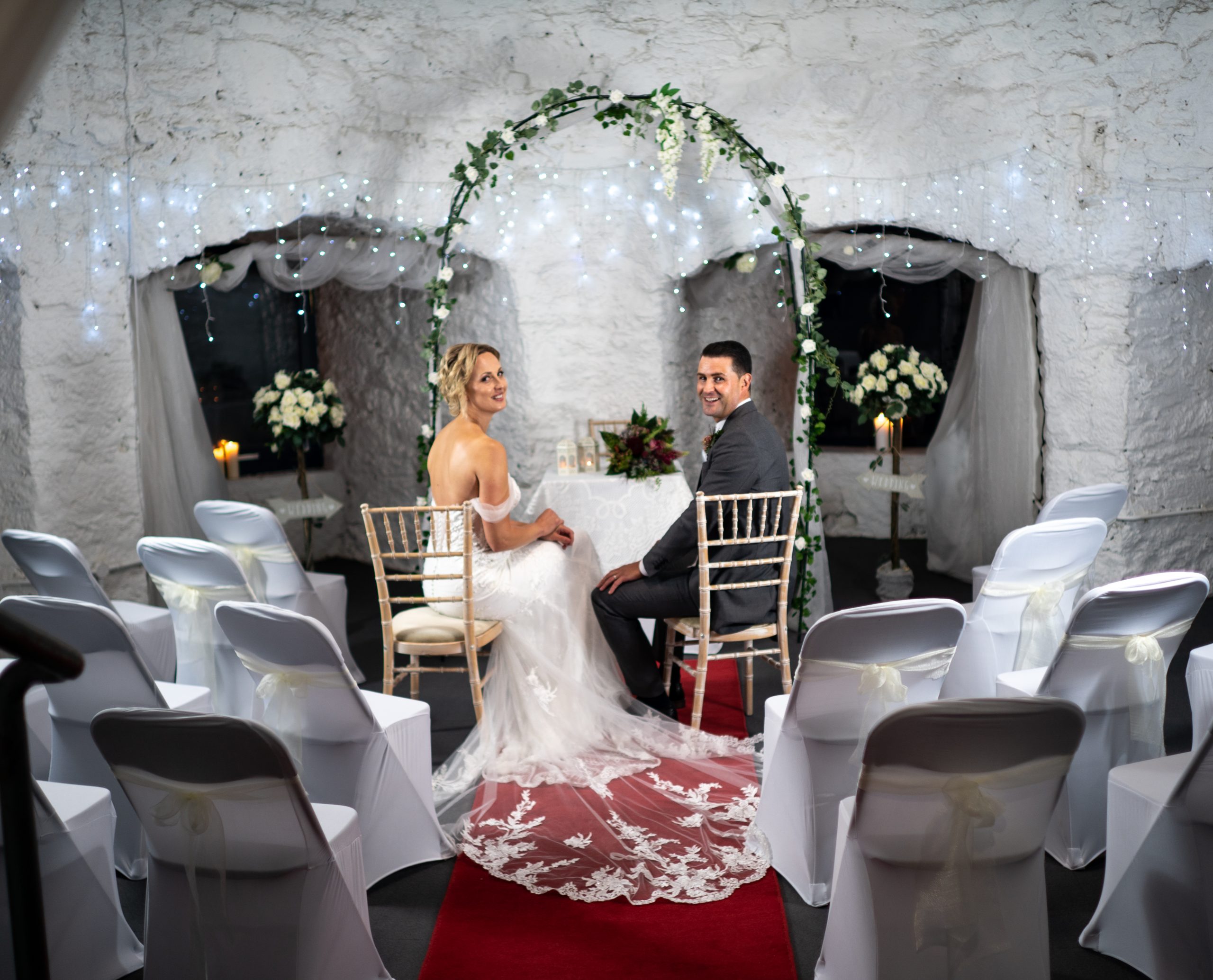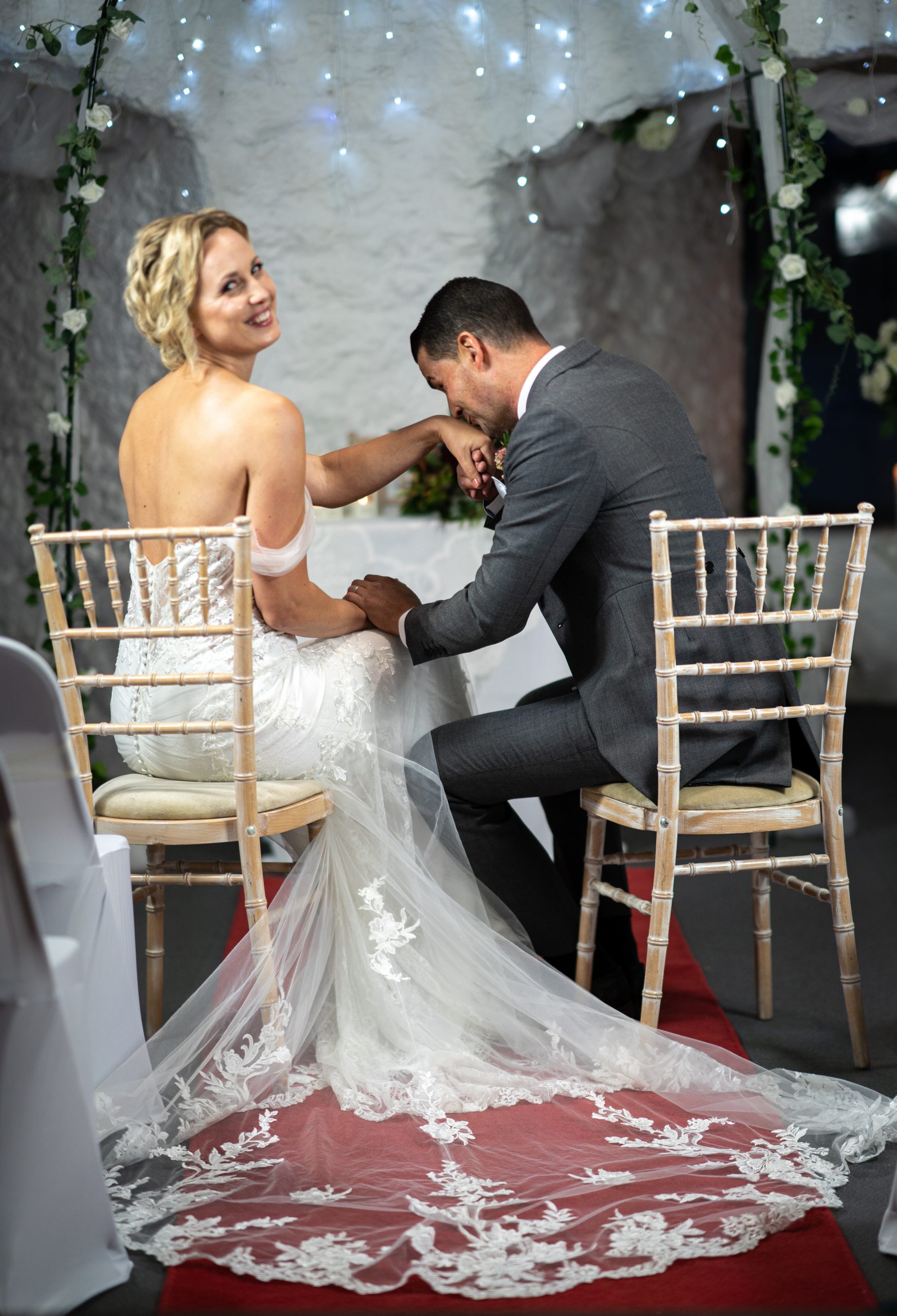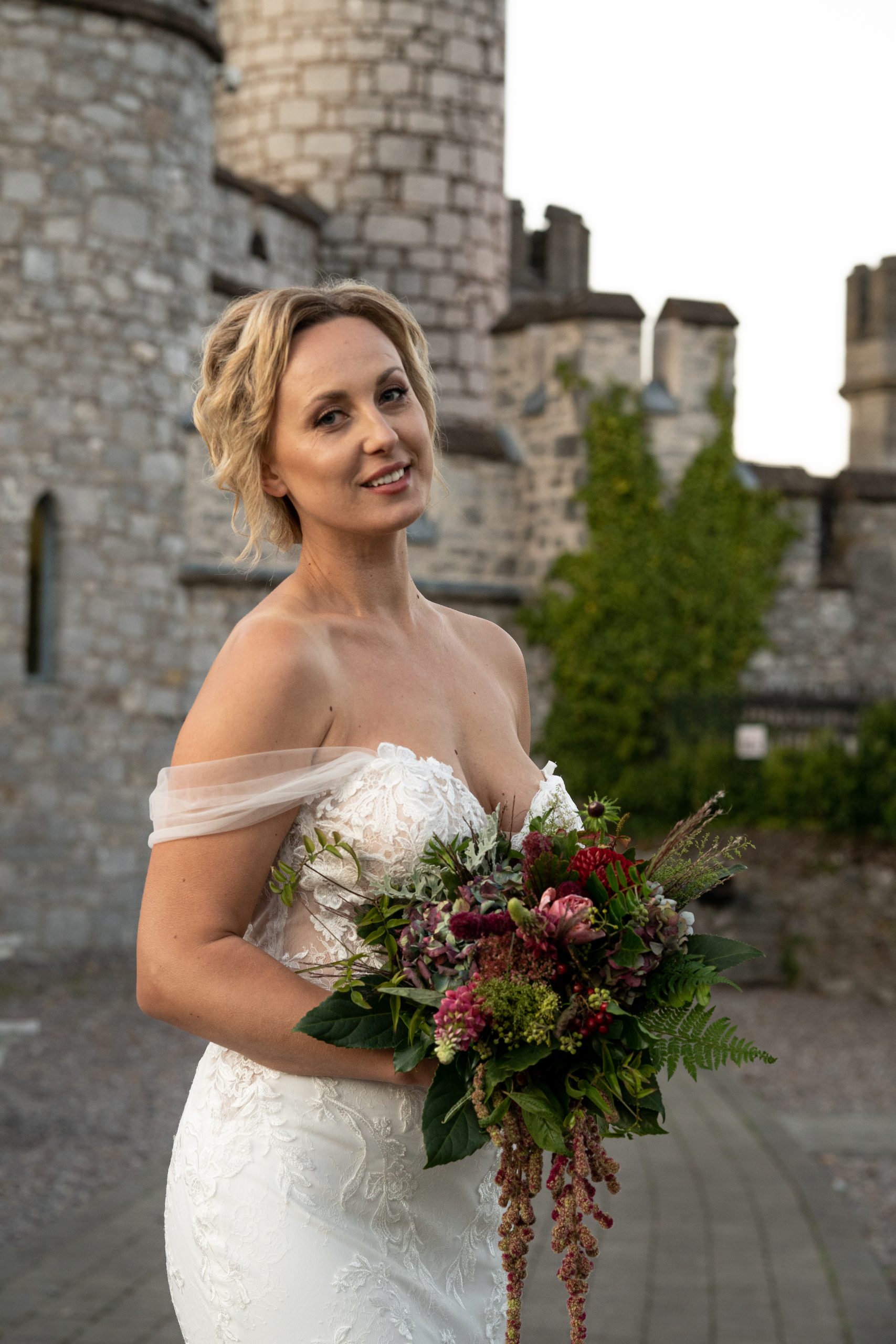 Meet Donna
Your Dedicated Wedding Ceremony Coordinator

Meet Donna
Your Dedicated Wedding Ceremony Coordinator
No detail is too small
Our wedding ceremony coordinator, Donna, has been with us for nearly a decade and has seen countless happy couples through the castle doors. Her attention to detail is rivaled only by her passion to make your dream wedding a reality. She will guide you through your wedding process and can advise one everything from choosing a celebrant, to the fine details of decoration. Breathe easy knowing you are in her capable hands.
If you choose to celebrate your special day with us, Donna will be on hand to guide you every step of the way. For now here are some of the most frequently asked questions about hosting a wedding with us.
Donna's Top Tips
How do I apply to legally marry?
You can book your intent to marry meeting here. You must book this at least 3 months before the date you want to get married.
Can a celebrant or registrar perform our ceremony after working hours i.e evenings/ weekends?
A civil registrar is not usually available out of normal working hours, however a spiritualist or humanist celebrant might be.
Where can I contact a celebrant to check availability?
You will find a listing of civil registrars provide by the HSE  here.
You can also choose a  Humanist ceremony or spiritual ceremonies which are also recognised as legal marriages by the state. They will give you a list of local celebrants so you can check their availability.
Can you recommend a florist?
Can you recommend a wedding car hire company?
What about car spaces?
There is a large carpark adjacent to the castle.
We can keep a car space outside the front gate of the castle for the celebrant. The car that the bride arrives in can come through the main gates and park in the courtyard of the castle.
Can you advise on music for the ceremony?
The ceremony usually requires three pieces of music:
One for the entrance of the bride
One for the signing of the register
One for the end of the ceremony.
Some people opt to play the music from an mp3 device or a phone. We have a bluetooth speaker for you to connect to. Some people opt for live music such as a singer/ guitarist or organ player. I can give recommendations on request.
Can you recommend a photographer?
Yes. I highly recommend Anthony from Courtney Kingdom. Most of the wedding photos on our website were taken by Anthony and we find his work to be impeccable.
"A day we will treasure and cherish forever"
"We got married in Blackrock Castle Observatory in December 2016 and we cannot say enough about it - From start to finish "..." Donna and the team were amazing. They were great to deal with from paperwork and right up to making us feel so special on the big day. The grounds and views of Blackrock Castle itself are amazing, especially on a beautiful sunny day (despite it being December) which made for some unique, beautiful and very memorable photographs... It is a day we will treasure and cherish forever"